Y

our MFRC hosts free drop-in programs where military parents and caregivers have the opportunity to bond with their children during activities such as: free play, outside play, crafts, sensory play and circle time.
Playgroups are facilitated by a Registered Early Childhood Educator, who can share excellent resources and parenting support. This is a great opportunity to connect with other military families.
​​​​​​​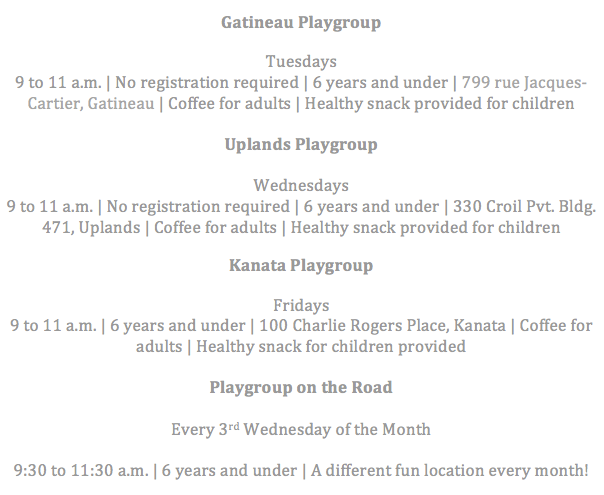 Every Monday from 9am to 3pm
6 months to 6 years old | $5 per hour/per child | Parents supply snacks. (Nut-Free)
Registration deadline for Mondays - Previous Friday, before noon
Emergency Child Care Funds
It's goal is to assist families during the first 96 hours of an emergency while waiting for their Family Care Plan to be implemented.
Connect with our Family Wellness Team for more information at 6
13.991.5051 or via
email  at 
family@mfrc-ncr.ca.